Forums: Index > New bomberman game that hasn't been documented yet (Of what I could find)
Welcome to Bomberman Wiki Forums!
If you need to ask a question, please state it specifically so that users may understand what you're trying to ask.
Remember to sign your post with -~~~~!
To report a bug in the wiki, please contact Wikia staff.
I recently downloaded what I thought was a bomberman NES rom on freeroms with screenshots of Bomberman (Nes) and Bomberman II (Nes) When I finally opened the file, it had an audio file labeled BOMBER. It had a game that was last modified on April 3rd, 1998. The game had Black with a red body as P1, White as P2, Red With a yellow body, and Aqua with aqua everything except a red body and normal "Skin". It also had a piano rendition of Super Bomberman 1's Batte theme. The main menu had Battle, How many players you wanted, setup (Control change) and Exit. All sprites had been edited versions of Bomberman (TG16)'s Sprites.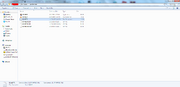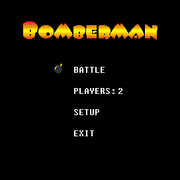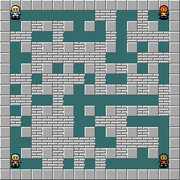 I got it from here: http://www.freeroms.com/roms/nes/bomberman.htm
Also, I skipped over the first 2 lines because: The game also came with a .txt file, with the first 2 lines saying: BomberMan (c) Hudsonsoft. This version (c) 1998 Steven Don
==============================================